Elegant, Old-Style Italian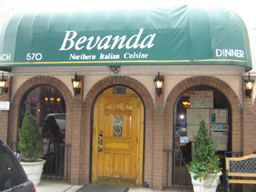 Bevanda is an elegant, old-style Northern Italian restaurant with suave tuxedoed waiters, white tablecloths, fresh flowers and elegant Italian food. Amiable waiters take the lead from gracious hard-working host and you are greeted at your table with a marvelous complimentary bruschetta. Nowhere else can you find individual designer pizzas from a wood-burning oven and pastas created with ingredients from a myriad of cuisines. Come visit the newest and hottest Italian restaurant in Great Neck, Bevanda for the best Italian cuisine in town.

Italian Classics Done With Style
Bevanda offers delicious specials and a center-stage display of glistening cold antipasti and tempting desserts. Our Italian classics are done with style. Our Minestrone has spunk and a gardener's pride of vegetables. The fish soup is another stellar opener. The tomato-tinged broth sports potatoes and rice and is loaded with impeccably fresh fish and seafood. The cold antipasti and the grilled portobello mushrooms crowned with garlic and encircled with arugula are delightful. The menu's hot grilled vegetables are another hit. The dish has captivating peppers, eggplant, zucchini and mushrooms. Pasutice alla Istriana is simple and simply delicious. Diamond-shaped sheets of homemade pasta are coated with a lively mix of bread crumbs, anchovies, garlic and oil. Or try the Shrimp alla Bevanda with sun-dried tomatoes and a splash of liquor, portobello mushrooms in a Champagne-punctuated brown sauce. With so many delicious choices, you're sure to become a regular!

Wine And Dessert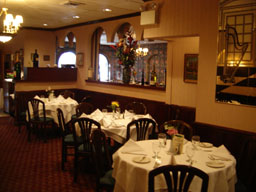 Bevanda offers nearly 40 different Italian, French and California wines. With a commendable variety of price, quality and style, there's something for everyone. A 1991 Kendall-Jackson pinot noir is a light, pleasant red with an appealing scent and fruity taste.

Don't forget to leave room for Dessert! We offer Tiramisu, ricotta cheese cake, tartufo, lush Napoleons and a double-rich chocolate-mousse cake. Each one is so fresh, creamy and delicious, you'll want seconds!

cheap nfl jerseys